E. & J. Gallo Winery acquires U.S. distribution rights for luxury Italian wine brand, Allegrini Estates
2.5.2014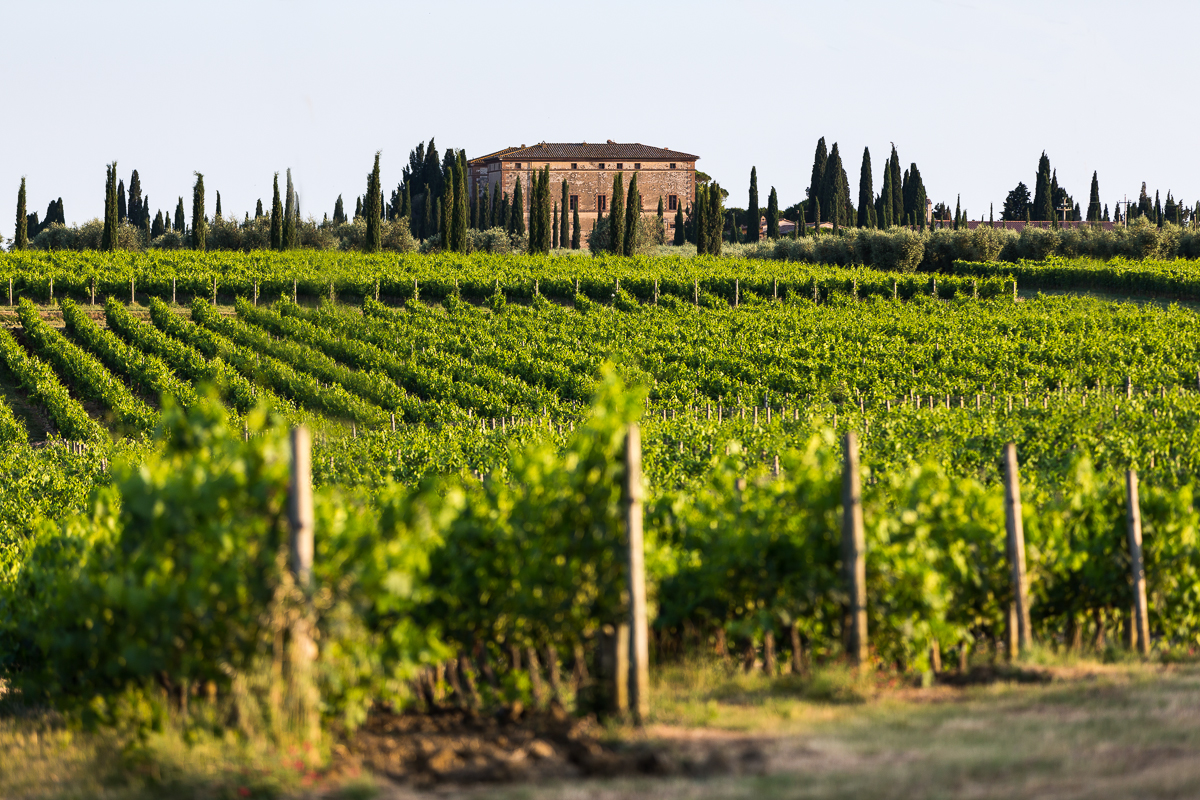 MODESTO, Calif. (February 5, 2014) -- – E. & J. Gallo Winery (Gallo) announced today that it has been awarded the exclusive rights to distribute Italy's Allegrini wines in the United States beginning April 1, 2014.
"We have a real opportunity to more successfully compete in the luxury wine segment. Allegrini is a great addition to our portfolio and we're thrilled to have the chance to represent them," said Roger Nabedian, Senior Vice President of Gallo's Premium Wine Division. He added, "The Allegrini Estates consist of the historic Allegrini property in the Valpolicella region, which produces several noteworthy wines, as well as an up-and-coming property in the Bolgheri appellation of Tuscany, Poggio al Tesoro. We are excited to share these award-winning wines with American consumers."
The Allegrini family has played a leading role in the history of Valpolicella since the 16th century and has passed on the culture of winemaking from generation to generation. Today, sixth generation family member Franco Allegrini leads winemaking at the estates, while his sister, Marilisa Allegrini, leads sales and marketing. Allegrini is one of Italy's leading wineries and has received numerous national and international awards and accolades.
"As a family-owned winery, I think that we find a synergy working with Gallo, the largest family-owned winery in the world," said Marilisa Allegrini. "We each compliment the other very well: Allegrini brings over 400 years of winemaking experience in Italy and Gallo has an established reputation for excellence in the US wine market. We feel privileged to join the family and its network of distributors, and will continue to focus on the quality of our wines and the quality of service to our clientele."
The Allegrini portfolio includes the Allegrini and Poggio al Tesoro brands.
Gallo imports and markets wine from Argentina, Australia, Italy, New Zealand and Spain.
About E. & J. Gallo Winery
Founded in 1933 by brothers Ernest and Julio Gallo, E. & J. Gallo Winery is a family-owned company and global wine and spirits industry leader. The hallmark of E. & J. Gallo Winery is their lasting commitment to sustainability and quality, and consistently providing wine and spirits for every occasion. Gallo's range of offerings includes Apothic, Barefoot Wine, Black Box, J Vineyards and Winery, La Marca Prosecco, Orin Swift, New Amsterdam Vodka, RumChata, High Noon, along with partnerships with esteemed family-owned brands such as Allegrini, Argiano, The Dalmore, Diplomatico, Don Fulano, and Grupo Montenegro.