E. & J. Gallo Winery acquires U.S. distribution rights for luxury Italian wine producer, Renato Ratti
2.25.2016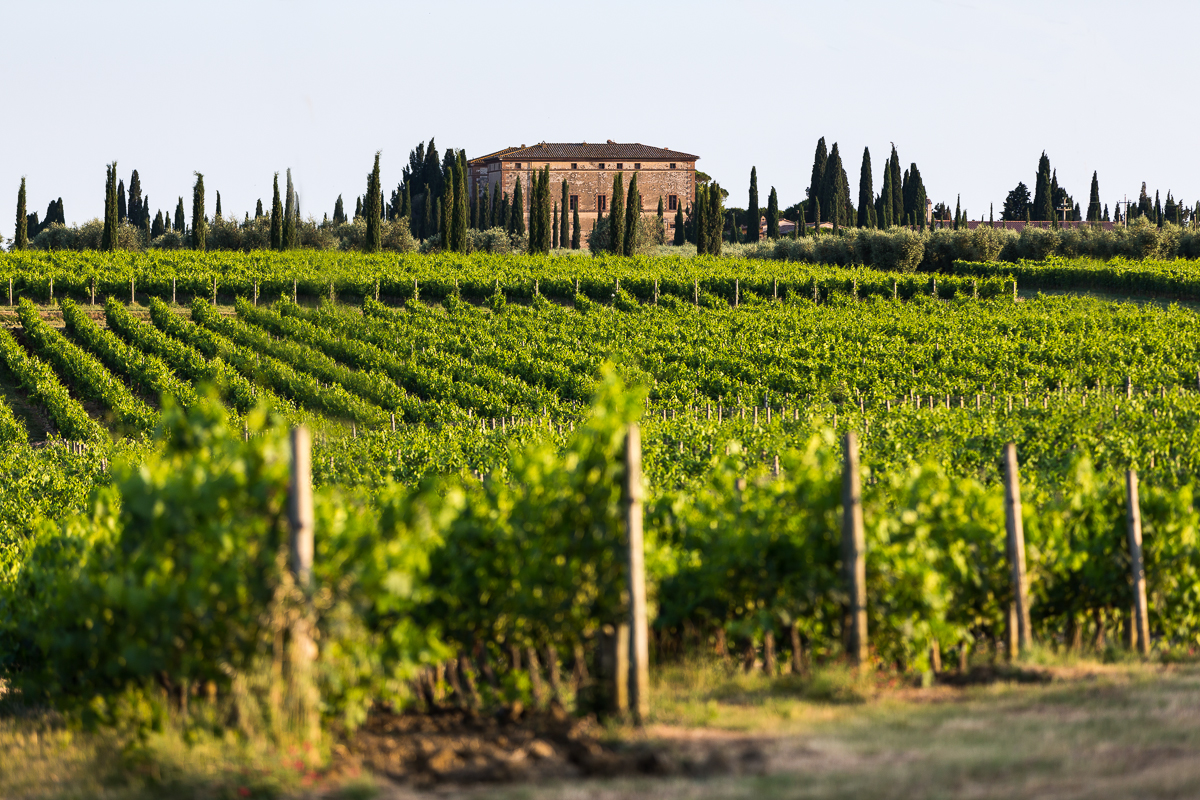 title: Luxury Italian wine producer, Argiano, Joins Lux Wines portfolio in the U.S. description: Argiano is the latest addition to a growing LUX Wines portfolio of elite and iconic brands. image: /img/press/argiano-winery.jpg
MODESTO, Calif. February 25, 2016 - E. & J. Gallo Winery (Gallo) announced today that it has been awarded the exclusive rights to distribute Italy's Renato Ratti wines in the United States beginning immediately.
Renato Ratti will join Allegrini, Poggio al Tesoro and Pieropan in Gallo's Luxury Wine Group (LUX Wines). Gallo initiated LUX Wines in 2014 to meet the evolving needs of its customers. LUX's vision is to represent iconic wine suppliers from the most noteworthy appellations in the world.
"We are very excited to represent Renato Ratti wines in our LUX Wines portfolio in the US," said Roger Nabedian, Senior Vice President of Gallo's Premium Wine Division. He added, "Barolo is one of Italy's most prestigious red wine regions and Renato Ratti has played a very important role in the region's history and development."
Renato Ratti purchased his first vineyard in 1965 in the village of La Morra, a sub-region of Barolo known for producing elegant red wines from the Nebbiolo grape variety. Renato Ratti was among the first to produce a single-vineyard Barolo in the 1960's and created the first detailed map of the region's historical crus in the 1970's.
Since 1988, the winery has been run by second-generation Pietro Ratti. Pietro oversaw the construction of a new gravity flow cellar in 2005. Today, Renato Ratti wines are made using both traditional and modern techniques which best highlight the individual expression of each grape variety and vineyard from which they are produced.
The Renato Ratti portfolio that LUX Wines will be distributing includes the Barolo Marcenasco, Barolo Conca, Barolo Rocche dell'Annunziata, Langhe Nebbiolo and Barbera d'Asti.
Gallo imports and markets wine from Argentina, Australia, Italy, New Zealand and Spain.
About E. & J. Gallo Winery
Founded in 1933 by brothers Ernest and Julio Gallo, E. & J. Gallo Winery is a family-owned company and global wine and spirits industry leader. The hallmark of E. & J. Gallo Winery is their lasting commitment to sustainability and quality, and consistently providing wine and spirits for every occasion. Gallo's range of offerings includes Apothic, Barefoot Wine, Black Box, J Vineyards and Winery, La Marca Prosecco, Orin Swift, New Amsterdam Vodka, RumChata, High Noon, along with partnerships with esteemed family-owned brands such as Allegrini, Argiano, The Dalmore, Diplomatico, Don Fulano, and Grupo Montenegro.