E. & J. Gallo Winery Supports Valley Children's Expansion in Modesto
4.05.2017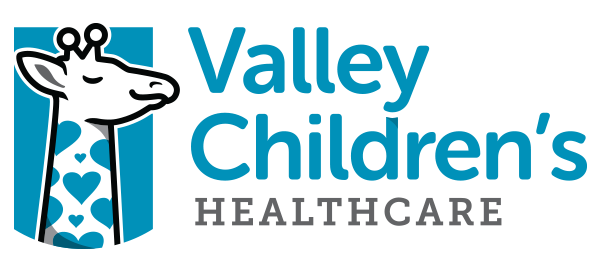 MODESTO, Calif., (April 5, 2017) - Valley Children's Healthcare announced a $500,000 gift from Modesto-based E. & J. Gallo Winery in support of expansion efforts in the North Valley. Funds will go toward construction of the Pelandale Specialty Care Center in north Modesto.
"We are so appreciative of the extraordinary generosity of E. & J. Gallo Winery," says Valley Children's Vice President of Philanthropy and Chief Development Officer Robert Saroyan. "As Valley Children's plans to enhance access to pediatric healthcare in Stanislaus County, we have been overwhelmed by the graciousness of the North Valley as a community. We would like to publicly recognize E. & J. Gallo Winery and the Gallo Family for their instrumental role as ambassadors who are sharing Valley Children's vision with Stanislaus County families and businesses."
Both the Gallo Winery and the Gallo family have been long-time supporters of Valley Children's. Third-generation Gallo family member Greg Coleman and his wife, Jessica, have been actively involved with the mission of Valley Children's. Additionally, Greg Coleman, vice president of grower relations at E. & J. Gallo Winery, served on the Valley Children's Board of Trustees for 21 years.
"On behalf of the Gallo family and our more than 3,500 local employees, Gallo Winery is very pleased to support Valley Children's expansion efforts in Modesto," said Joseph E. Gallo, president and CEO of E. & J. Gallo Winery. "It is important and gratifying to know that children in our local community will have access to this new specialty care center."
Valley Children's has cared for Stanislaus County children since Valley Children's Hospital opened its doors in 1952. In 2003, Valley Children's opened the McHenry Specialty Care Center in Modesto so families could see their pediatric specialists closer to home. That center saw nearly 9,900 outpatient visits last year. That number is expected to triple to more than 27,500 annual visits in the next decade.
To meet this growing need, Valley Children's is once again investing in the community. Plans are underway to build the Pelandale Specialty Care Center, a 40,000-square-foot building that will sit on 6 acres in north Modesto. The state-of-the-art facility will also be designed to create a warm, friendly environment for families. It is expected to open in late 2018.
A groundbreaking ceremony for the new location will take place on Saturday, May 20, at 9:30 a.m. Local leaders, Valley Children's representatives and grateful families will attend the festivities. The event is open to the public.
About E. & J. Gallo Winery
Founded by brothers Ernest and Julio Gallo in 1933 in Modesto, California, E. & J. Gallo Winery is a family-owned winery with more than 7,000 global employees and is the acclaimed producer of award-winning wines and spirits featured in more than 110 countries around the globe. A pioneer in the art of grape growing, winemaking, sustainable practices, marketing and worldwide distribution, Gallo crafts and imports wines and spirits to suit a diverse range of tastes and occasions, from everyday offerings to boutique, luxury bottlings.
The Gallo portfolio is comprised of more than 100 unique brands, including Barefoot Cellars, Dark Horse, and Gallo Family Vineyards, as well as premium box wines The Naked Grape and Vin Vault. Premium offerings include Apothic, Carnivor, Chateau Souverain, Columbia Winery, Ecco Domani, Edna Valley Vineyard, J Vineyards & Winery, Louis M. Martini, MacMurray Estate Vineyards, Mirassou, Orin Swift, Talbott Vineyards, and William Hill Estate, along with highly acclaimed imports, such as Alamos, Brancaia, La Marca, Las Rocas, Martín Códax, Whitehaven, and LUX Wines, importers of Allegrini, Argiano, Jermann, Pieropan and Renato Ratti. Gallo Spirits currently offers New Amsterdam Vodka and Gin, Familia Camarena Tequila, RumHaven, Lo-Fi Aperitifs, E&J Brandy, Argonaut Brandy, Germain-Robin Brandy, Diplomático Rum, as well as imported Scotch whiskies from Whyte & Mackay, including The Dalmore, Jura and John Barr.