Sicily's Tornatore joins Lux Wines portfolio in the U.S.
11.08.2017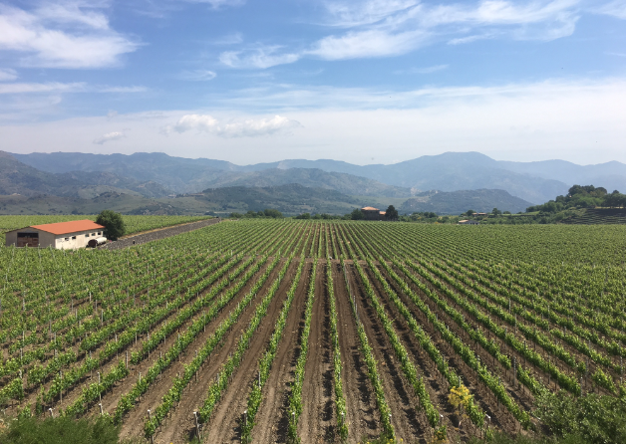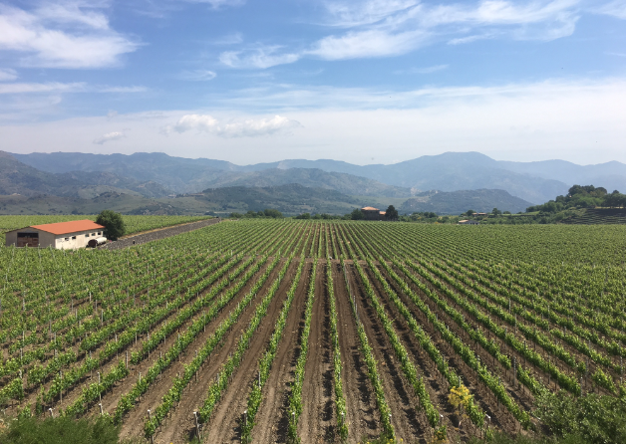 MODESTO, Calif., (November 08, 2017) - LUX Wines, an importer and purveyor of fine wines within an independent division of E. & J. Gallo Winery (Gallo), announced today that it has been awarded the exclusive rights to distribute Sicily's Tornatore wines in the United States, effective January 1, 2018.
Tornatore is the latest addition to LUX Wines, a growing portfolio of elite brands from the most noteworthy appellations in the world. Tornatore is a family-owned winery located in the Sicilian town of Castiglione di Sicilia on the northeastern slopes of Europe's largest and most active volcano, Mt. Etna. Benefitting from the region's unique growing conditions and native varieties, the local Tornatore family produces very complex and distinctive wines.
Mt. Etna is an exceptional terroir. Located in northeastern Sicily, the largest island in the Mediterranean Sea and Italy's fourth largest wine producing region, there is abundant sunshine and warmth. There is also a cooling effect from sea breezes and high elevation, which together preserve acidity, enhance structure and bring complexity to Tornatore wines. The region's volcanic soils are both fertile and well drained and therefore ideally suited to viticulture.
Many grapes thrive on Mt. Etna's slopes, but it's the native red Nerello Mascalese and white Carricante grapes that produce the region's most special wines. Tornatore relies almost exclusively on these two varieties for their single vineyard and regional blends.
"Although the number of wineries on Mt. Etna continues to rise due to the region's increasing popularity, the Tornatore family has been there for generations. Their deep understanding and respect for the land is evident in their beautifully structured and balanced wines," said Joseph C. Gallo, Vice President in Gallo's Premium Wine Division. "My first commercial vintage was 2012," said founder Francesco Tornatore. "However, it was my great grandfather who was the first in our family to plant vines here in 1865."
Having grown up among the vines on Mt. Etna, Francesco had access to the best lots for planting, all of which today are within a few kilometers of his childhood home and the winery.
The national roll-out of Tornatore is scheduled for Q1 2018.
About LUX Wines
Founded in 2014, LUX Wines is an importer and purveyor of fine wines from around the world created by E. & J. Gallo Winery as a distinct selling and marketing division. LUX Wines hand-selects truly singular, terroir-driven wines from highly acclaimed wineries around the world that transcend time and are deeply rooted in tradition. LUX is led by Managing Director Giovanni Nencini, who has a profound understanding of the fine wine business with more than 25 years of high-level experience in sales, marketing and exporting. Nencini oversees an elite team of wine professionals who have lived, worked and traveled in the world's most renowned winegrowing regions. For discerning American wine enthusiasts, LUX offers a growing international portfolio of iconic wines.
About E. & J. Gallo Winery
Founded in 1933 by brothers Ernest and Julio Gallo, E. & J. Gallo Winery is a family-owned company and global wine and spirits industry leader. The hallmark of E. & J. Gallo Winery is their lasting commitment to sustainability and quality, and consistently providing wine and spirits for every occasion. Gallo's range of offerings includes Apothic, Barefoot Wine, Black Box, J Vineyards and Winery, La Marca Prosecco, Orin Swift, New Amsterdam Vodka, RumChata, High Noon, along with partnerships with esteemed family-owned brands such as Allegrini, Argiano, The Dalmore, Diplomatico, Don Fulano, and Grupo Montenegro.