E. & J. Gallo Winery Honored as One of the Best Places to Work in 2018
12.05.2017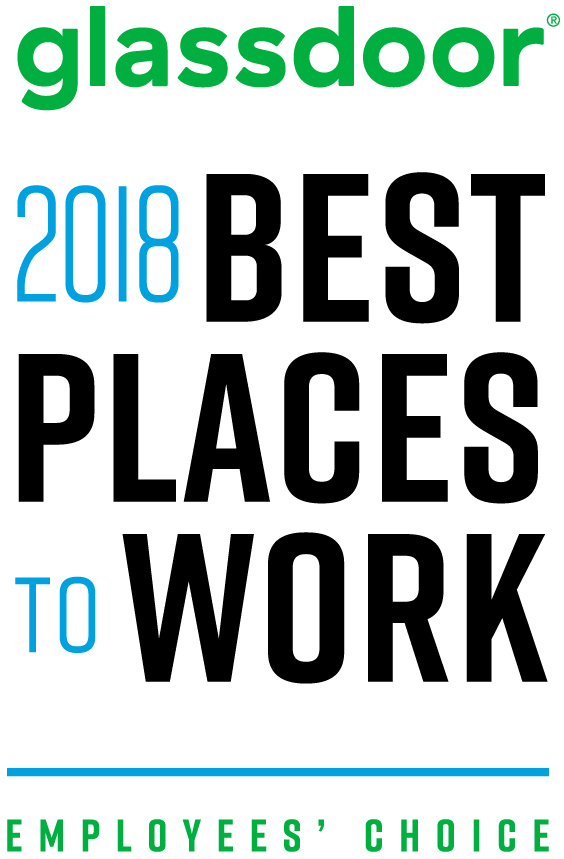 MODESTO, Calif., (December 5, 2017) -- E. & J. Gallo Winery (Gallo), the world's largest family-owned winery, has been honored with a Glassdoor Employees' Choice Award, recognizing the Best Places to Work in 2018. Gallo earned the number 14 spot out of 100 companies in 2018, a jump from number 47 out of 50 companies in December 2016.
The Glassdoor Employees' Choice Awards program, now in its 10th year, relies solely on the input of current and former employees, who elect to provide feedback on their jobs, work environments and companies via Glassdoor. Additionally, Gallo works hard to provide the best candidate experience and in August 2017, received a Best Place to Interview Candidates' Choice award by Glassdoor.
"Our employees continue to be our greatest asset. I am proud of our strong company culture and the commitment of our employees who make Gallo a great place to work. We are deeply appreciative that our employees and Glassdoor have recognized Gallo as a great employer," said Joseph Gallo, Chief Executive Officer and President of E. & J. Gallo Winery.
Gallo's culture is built on a foundation of innovation, collaboration, and trust that begins with the co-founders and extends throughout the entire organization, showcased by the numerous reviews posted by former and current employees.
"We know today's job seekers are more informed than ever about where they go to work, researching everything from company culture to career opportunities to pay philosophy and more. To help people find companies that stand out from the pack, the Glassdoor Employees' Choice Awards recognize employers that are truly Best Places to Work because they're determined by those who really know best - the employees," said Robert Hohman, Glassdoor CEO and co-founder. "Employers where employees love to work continue to prove that they have a recruiting and business performance advantage. We're proud to celebrate the 2018 winners as we mark our tenth anniversary of the Glassdoor Employees' Choice Awards."
E. & J. Gallo Winery has positions available in various locations nationwide. Visit the career page at www.gallocareers.com to learn more.
About E. & J. Gallo Winery
Founded by brothers Ernest and Julio Gallo in 1933 in Modesto, California, E. & J. Gallo Winery is a family-owned winery with more than 7,000 global employees and is the acclaimed producer of award-winning wines and spirits featured in more than 110 countries around the globe. A pioneer in the art of grape growing, winemaking, sustainable practices, marketing and worldwide distribution, Gallo crafts and imports wines and spirits to suit a diverse range of tastes and occasions, from everyday offerings to boutique, luxury bottlings.
The Gallo portfolio is comprised of more than 100 unique brands, including Barefoot Cellars, Dark Horse, and Gallo Family Vineyards, as well as premium box wines The Naked Grape and Vin Vault. Premium offerings include Apothic, Carnivor, Chateau Souverain, Columbia Winery, Ecco Domani, Edna Valley Vineyard, J Vineyards & Winery, Louis M. Martini, MacMurray Estate Vineyards, Mirassou, Orin Swift, Talbott Vineyards, and William Hill Estate, along with highly acclaimed imports, such as Alamos, Brancaia, La Marca, Las Rocas, Martín Códax, Whitehaven, and LUX Wines, importers of Allegrini, Argiano, Jermann, Pieropan and Renato Ratti. Gallo Spirits currently offers New Amsterdam Vodka and Gin, Familia Camarena Tequila, RumHaven, Lo-Fi Aperitifs, E&J Brandy, Argonaut Brandy, Germain-Robin Brandy, Diplomático Rum, as well as imported Scotch whiskies from Whyte & Mackay, including The Dalmore, Jura and John Barr.