E. & J. Gallo Winery Receives 2018 Vinitaly International Award
04.16.2018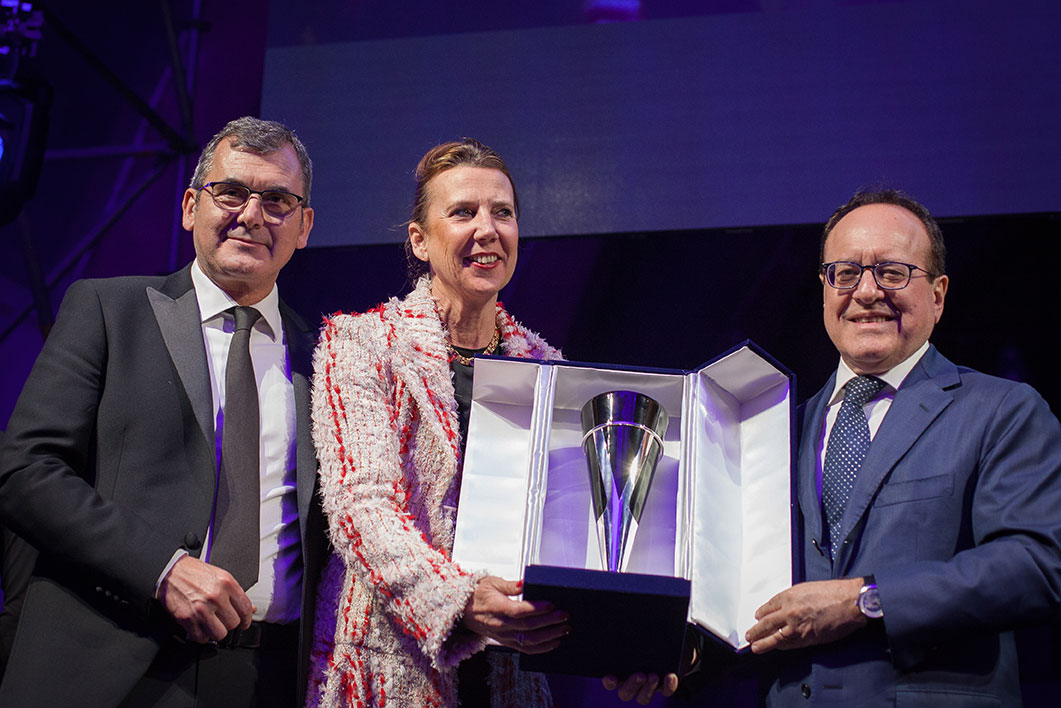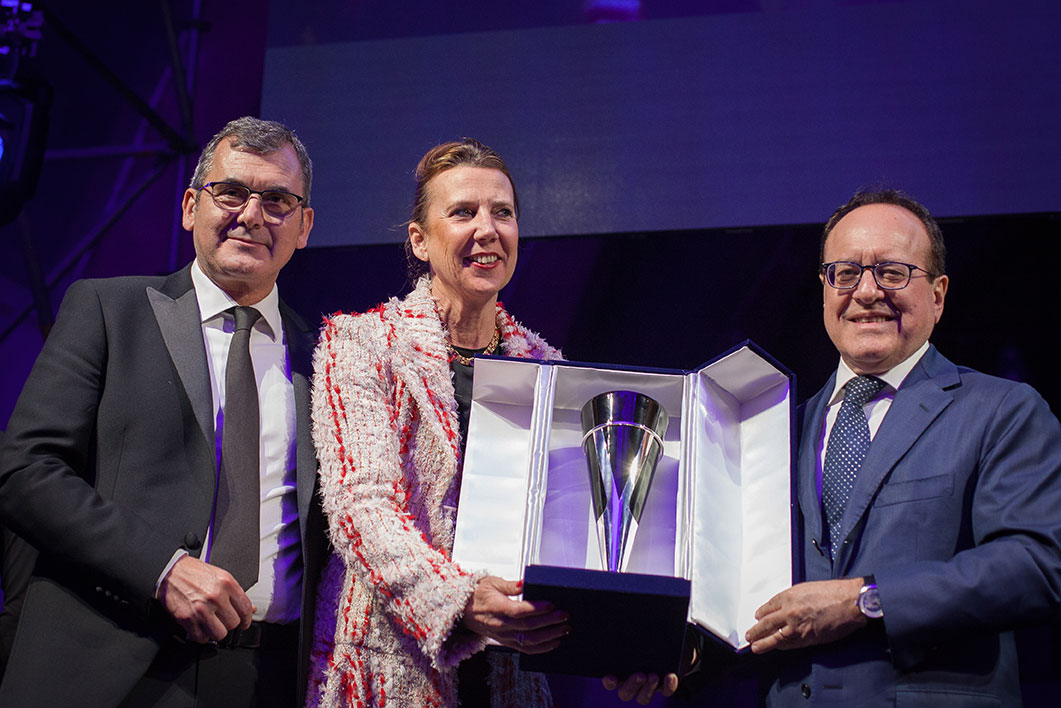 MODESTO, Calif. April 16, 2018 – E. & J. Gallo Winery is proud to announce that they are the 2018 recipient of the Vinitaly International Award.
Since its inception in 1996 by Veronafiere, the prestigious International Award has been presented to companies and outstanding personalities who are distinguished for their work in the international wine world. While Gallo of Sonoma has received the Premio Gran Vinitaly Award three times (1998, 2001, and 2002), this is the first time E. & J. Gallo Winery has received the International Award.
Third-generation family winemaker Gina Gallo accepted the award on behalf of her family at the Vinitaly gala dinner on April 14th at the Galerie Mercatali in Verona. Speaking after receiving the award, Gallo shared; "I am humbled and honored to accept this award on behalf of our family company. Our family origins began in Northern Italy, so it is perfect to accept such an important award for our industry here in Verona." She added, "Our family is honored to join the list of past winners whom we greatly respect and admire."
"Gallo has a long-standing reputation of valuing relationships with their employees, customers, and suppliers around the globe. We congratulate the Gallo Family on this award, and appreciate their strong commitment to innovation and leadership in the wine industry," said Giovanni Mantovani, CEO of Veronafiere.
Over the past 85 years, E. & J. Gallo Winery has grown to become the largest family-owned winery in the world. In recent years, Gallo has focused on growing its premium portfolio with acquisitions of highly-acclaimed wineries and prestigious vineyards from various regions throughout California and Washington state. Gallo also partners with producers in Italy, France, Spain, Argentina, and New Zealand to import and market their wines in the U.S.
About E. & J. Gallo Winery
Founded in 1933 by brothers Ernest and Julio Gallo, E. & J. Gallo Winery is a family-owned company and global wine and spirits industry leader. The hallmark of E. & J. Gallo Winery is their lasting commitment to sustainability and quality, and consistently providing wine and spirits for every occasion. Gallo's range of offerings includes Apothic, Barefoot Wine, Black Box, J Vineyards and Winery, La Marca Prosecco, Orin Swift, New Amsterdam Vodka, RumChata, High Noon, along with partnerships with esteemed family-owned brands such as Allegrini, Argiano, The Dalmore, Diplomatico, Don Fulano, and Grupo Montenegro.