E. & J. GALLO WINERY IS AT THE FOREFRONT OF CONSUMER TRENDS, AND THE FINDINGS WILL INTRIGUE YOU
07.09.2018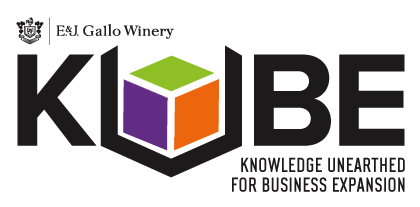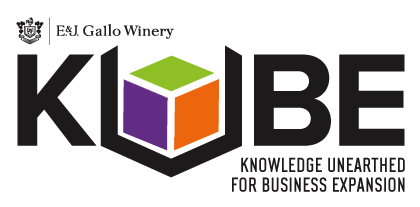 Modesto, CA (July 9, 2018) – When walking into any office building on the E. & J. Gallo Winery (Gallo) campus, you'll see innovation listed as one of six company values in every lobby, and in every conference room. Gallo is the world's largest family-owned winery, and innovation is essential to the evolution and growth of the alcohol beverage industry, and the Modesto, California based company.
Gallo is leading the charge with their latest consumer and shopper understanding project, Knowledge Unearthed for Business Expansion (KUBE). While Gallo periodically releases survey findings, this is the largest study of its kind and different from previous Gallo surveys, KUBE looked beyond wine and explored the total alcohol beverage space. The robust multi-phased consumer beverage survey led by Gallo's Consumer and Product Insights team looked at all alcohol beverage categories, uncovering how values and beliefs manifest into how consumers buy, choose, and consume alcohol beverages. Throughout the course of the research, KUBE explored nearly 100,000 usage and purchase occasions – across on premise, off premise and e-commerce, and had over 23,000 survey respondents. Findings and downloadable graphics from the 2018 Gallo KUBE Consumer Beverage Survey are available at www.GalloTrends.com.
"Going beyond wine was important for Gallo to develop a relevant framework to understand consumer trends within all alcohol beverage categories," said Jennifer Jo Wiseman, Vice President of Consumer and Product Insights. "As a leader in the industry, we are committed to learning, experimenting, and innovating in order to continue providing brands and products that consumers seek and enjoy."
KUBE found that while premium wine drinkers are more exploratory, more knowledgeable, and more social in their consumption than drinkers of lower price points, new interest in fine wine is driven by having an "Aha!" wine moment, or a friend who introduces them to the world of fine wine.
"At Gallo, it's important to continue evolving our portfolio. We know that premium wine drinkers switch between all price points, so that means offering wines and spirits for all preferences, all occasions, and at every price point. The findings of this survey are helping us to do just that," said Roger Nabedian, Senior Vice President and General Manager of Gallo's Premium Wine Division.
KUBE also found that 66% of consumers say they change their drink depending on where they are and what they are doing. Innovation in the areas of alternative packaging and occasions continues to be key. Wine in cans, Tetra packs and single serve formats are helping to expand wine occasions to include instances where wine may not be top-of-mind, such as outdoor gatherings. Providing a diverse range of wine styles, spirits offerings, packaging formats and more, ensures there is something for everyone.
"This means listening to our consumers, and providing offerings that fit the needs of their occasions. Our teams at Gallo are continuing our company's effort to grow the alcohol beverage category which wouldn't be achievable without innovation. Taking what we've learned from KUBE is helping us to partner with our internal teams, as well as our customers to innovate for the future," said Stephanie Gallo, Vice President of Marketing.
The 2018 Gallo KUBE Alcohol Beverage Trends Survey was conducted by Luth Research LLC (www.LuthResearch.com) among 23,000 nationally representative U.S. alcohol beverage drinking adults aged 21 or older. Participants were recruited via a national online panel between the dates of September 5, 2017 and November 10, 2017. Additional information about E. &. J. Gallo Winery can be found at www.gallo.com.
About E. & J. Gallo Winery
Founded in 1933 by brothers Ernest and Julio Gallo, E. & J. Gallo Winery is a family-owned company and global leader in wine and spirits. With a goal of serving joy in moments that matter, Gallo is deeply committed to providing the highest quality, sustainable products for every occasion. Gallo's entire portfolio is featured here: https://www.gallo.com/portfolio/